16 January, 2017
Whatever 2017 brings it will be a tremendous year for HS2, with Royal Assent to Phase 1; a start to preparatory works with over £9bn construction contracts to be let and 14,400 jobs committed in a boost to the UK economy; the National College for High Speed Rail opening in September; and the bill for powers to build Phase 2A submitted before Parliament in 2017 as well.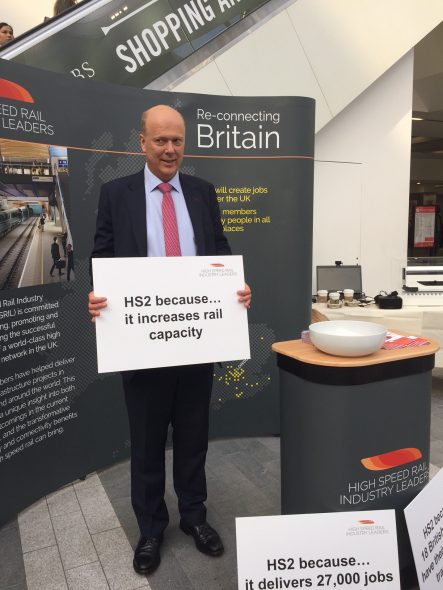 The Secretary of State for Transport, Chris Grayling, at the HSR Industry Leaders stand, Birmingham New Street station, October 2016
The new (dual location) National College for High Speed Rail (NCHSR) will provide advanced technical skills training and support the Further Education sector as the strategic provider of vocational education and training. Clair Mowbray was appointed Chief Executive of NCHSR in 2016, and the college will open its doors to students in September 2017.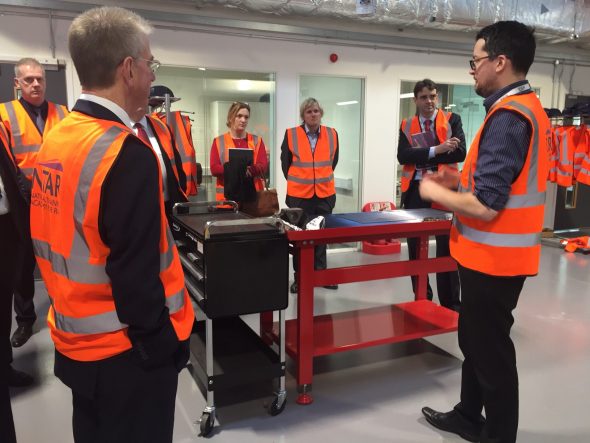 The college expects to welcome a wide range of students including new entrants, existing workforce, students studying for a foundation degree in rail engineering, access students, mature entrants, higher apprentice rail engineering students, progression from L3 diploma rail engineering, continuous professional development and career changers.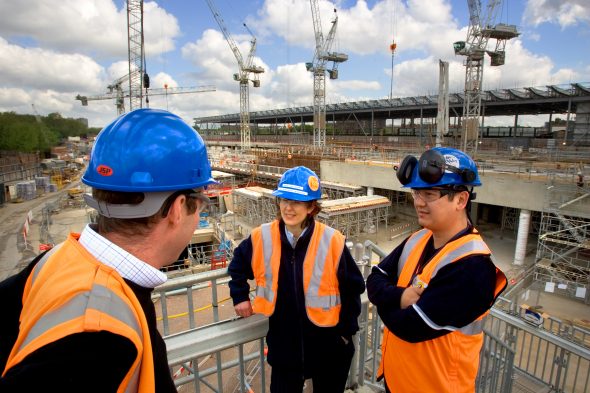 For Greengauge 21, the year brings an opportunity to refresh its national strategy for high-speed rail, looking at a combination of upgrades and new build to ensure the whole country gets better connected and overcomes any gloomy predictions of growing congestion across our transport networks.
---