7 September, 2015
The debate at Greengauge 21's conference in Glasgow on 3rd September comes at a pivotal moment. Successive governments have talked in terms of a British High Speed Rail network. But as yet plans are only developed in the southern half of Britain.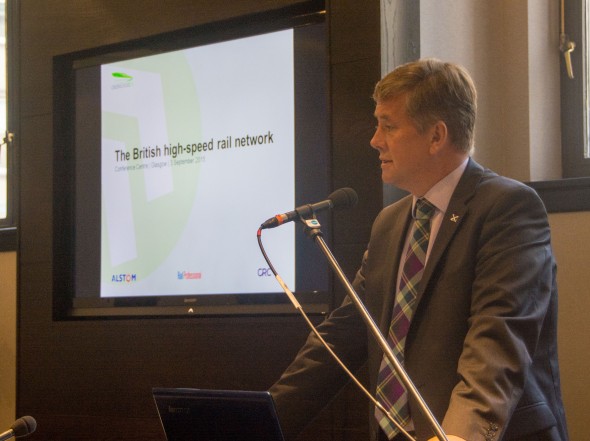 Keith Brown, Scottish Government Minister for Infrastructure, opened the conference by re-stating the critical role of high speed rail in  spreading inclusive  economic  growth as  part of an overall transport strategy.
Cross border high speed rail could bring Scotland a £25bn boost. Sitting in the 2nd largest economy in the  UK after  London, Mr Brown  saw the North of England not  as  competition for Scotland but an ally in delivering more balanced growth across the UK.
He welcomed  Northern  England leaders working with UK Government on  Northern  Powerhouse proposals. By around February Mr Brown expected to be in a position with Patrick McLoughlin to share further studies on cross-border options being  led by Sir David Higgins  and  HS2 Ltd – and importantly to set out next steps.
Founder of Greengauge 21, Jim Steer, said a national high speed rail network simply must include Scotland and the commitment to  publishing potential routes for  taking HS2 north of the Border is a big step forward. Read on »
---