16 September, 2009
Greengauge 21's Fast Forward report, published in September 2009, sets out a high-speed rail strategy for Britain. A comprehensive network of HSR routes would link all Britain's major cities – helping to ensure a competitive and sustainable Britain.
"78% of people in Britain agree with the statement that 'high-speed rail is essential for our future'."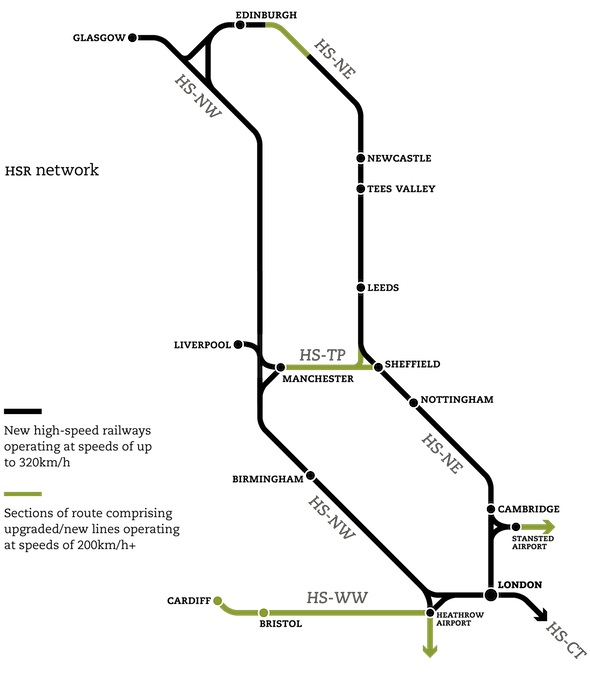 [issuu layout=http%3A%2F%2Fskin.issuu.com%2Fv%2Fcolor%2Flayout.xml backgroundcolor=FFFFFF showflipbtn=true autoflip=true autofliptime=6000 documentid=101012141858-c428af9a7a174f7d875c60b93bdbbc8e docname=fast-forward username=Greengauge21 loadinginfotext=Fast%20Forward%3A%20A%C2%A0high-%E2%80%8B%E2%80%8Bspeed%20rail%20strategy%20for%C2%A0 width=590 height=300 unit=px]
Download the Fast Forward document
The Fast Forward strategy is underpinned by a comprehensive suite of technical, economic, legal and financial analyses funded by the HSR Public Interest Group. The supporting reports can be accessed below.
Principal Consultants Reports
Funding Advisers Report
Consultation Advisers Reports
Other Reports
---